Resources
A collection of the latest tools and resources from Equitable Futures and our partners in the field.
Toolkit: Designing Pathways with Young People
When it comes to designing programs and services that support young people navigating education and career pathways, their voices and lived experiences should serve as our guide. Designing Pathways with Young People is a toolkit that will help youth-serving professionals like you, including program leaders, researchers, communicators, and grantmakers, center and apply the lived experiences of young people in your day-to-day work and practices. The toolkit features design principles, interactive tools, resources and recommendations informed by Equitable Futures' Striving to Thriving research, as well as tools that will enable you to share the research with colleagues. You can use the assessment tool to evaluate your organization's progress towards centering youth voices and advancing equity, then explore voices from the field, the youth quote library and other tools to help you take action.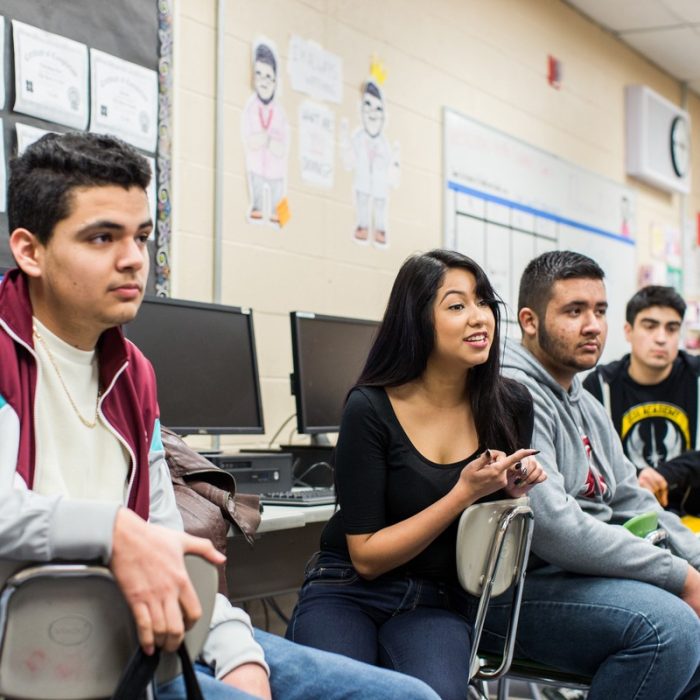 [The word] career makes me feel happy and looking forward to working long term in my passion.

Online, Hispanic female, 15-22, lower-income
Featured Research: Striving to Thriving
How do young people see themselves and think about their future careers and lives? Equitable Futures gathered key insights on how young people view their opportunities and the challenges they face in pursuing their career and life goals.